Prensa
Press can find press releases or apply for a free sample kit with smart lights of Innr Lighting.
Here you'll find press releases, news, info about Innr smart lighting. Are you a journalist, serious blogger, vlogger or reviewer with a nose for technical innovations and Smart Home products?
Would you like to test a (series of) product(s) from Innr, or would you like to receive a sample kit? Send us a message with information about yourself and your site, blog or channel.
Press information and contact
Innr press contact in Germany, Austria, Switzerland, Italy, United Kingdom and United States.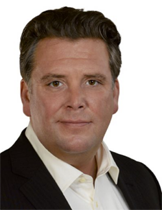 Jorg Mühlenberg, Innr PR-Office Munich
Contact for collaboration or test samples
Downloads
Download product images, product descriptions and more here. That's what the press says about Innr.
About Innr
Innr is the story of Jeroen and Rob. Two ex-managers from Philips who share a single passion; creating a smart lighting system that anyone can afford, install and use exactly the way they want to. To read the full story, go to Our story.
Press releases
To stay up to date, please subscribe to our news letter below, in the 'Stay up to date' -section.